When I get a client that says " Skye I am so bored with my clothes and wardrobe", I know that's normally a sign that their internal state is flatlining and that's why their external appearance is following. We wear our emotions, unfortunately, that is the truth. However, when we embrace our emotions we make room for change, the issue disappears and the wardrobe and life is exciting once again.  So let's get those feelings in tune, shall we?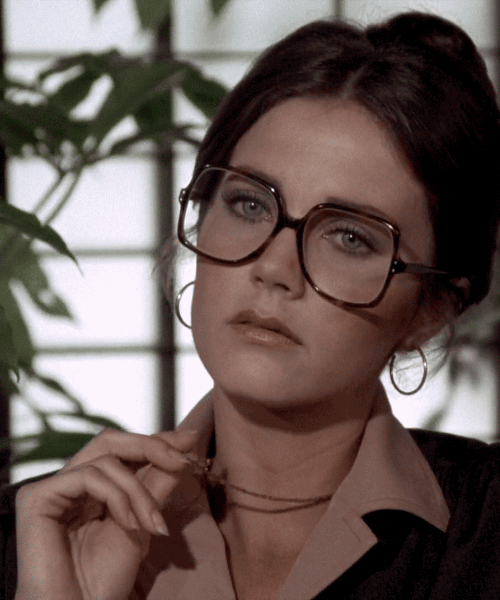 So if you twist your hair up in a ponytail or bun consistently unashamed of displaying your roots, or your clothes are rumpled, worn, tired, broken uninspired? Keep reading if getting dressed in the morning is just putting on clothes then continue reading too.

A bland wardrobe is likely to reflect on the internal feeling of boredom. Life is too precious to be stagnant or bored, besides you robbing the world of your gifts that we so need. Sure we all have moments where we question life and everything else and that's great too, as its in those moments that we make room for improvements. So with the seasons changing it's a perfect time to infuse a shot of adrenaline into the heart of style and your wardrobe.
Are you doing this: 
Do you wear the same clothes most of the time?

When you go shopping, do you typically buy the same thing you already have? In different colours?

Is shopping a task rather than a creative endeavor?

Do you have clothes so you have something to wear?

Do you find dressing in the morning uninspiring or a task?

Do you find you are just going through the motions?

Would you like to make a change but don't have the energy?

Do you hope for a more exciting wardrobe, but just can't seem to make changes?

Do you typically wear the style of the same outfit of clothing no matter the occasion?

If your answer is 'yes' to most of these questions, then my dear it's time you and your wardrobe get a life! Once you discover and tap into how you got into this state and that you can, and will make it better some excitement and vigour are in store for you. 
Today's world is so fast paced and so unpredictable, that many of us and certainly me too, find comfort in a schedule or habit that amid the busyness provided us with mental grounding. 
The brain accommodates repeated behaviour. As action is repeated the neural pathway on which the brain signal moves become more easily travelled. That's why it's also difficult to break patterns, but with small action steps we can break old habits and create new ones.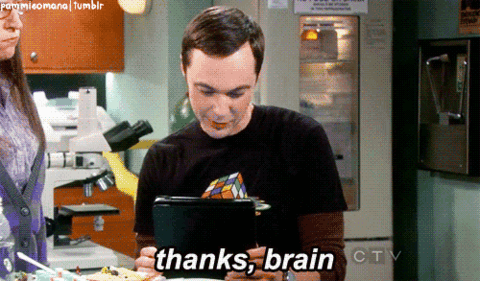 I loved Madonna growing up, her style, her music, her everything! Her career was catapulted by change. She is the connoisseur of reinvention, the dominatrix, the geisha girl and yes even the born again virgin. Most of us are never going to go to those extremes but Madonna is an excellent model for moving forward in her authentic style.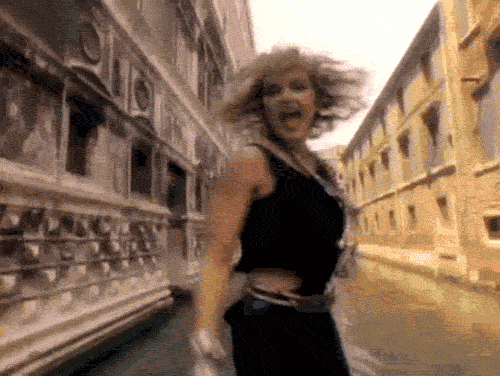 If you are wearing the same type of outfits over and over again, it's time for a change 
.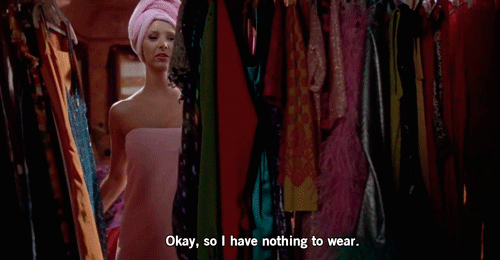 Here is 5 quick tips on how to get your style and look full of mojo again.
1. Get rid of it – If you don't love the clothing piece get rid of it. If you don't get compliments wearing it – get rid of it. If it's tired, worn out – get rid of it, because that's the impression and energy you are sending out. If it doesn't fit you without tugging or pulling – get rid of it. If it's the wrong colour for you – get rid of it. If you don't feel sexy or confident – get rid of it. If it doesn't support your lifestyle right now – get rid of it. 
2. Create a multifunctional wardrobe
Before you buy any piece of clothing ask yourself these questions: 
Make a list of what is needed to create a functional wardrobe, no need buying another pair of blue jeans if you have 10.

Can I wear this across seasons?

How many places can I wear this to?

How many times can I change the look?

Does the colour and style work for me and my wardrobe?

Is it quality and going to last me enough wears?

Is the style timeless?

This exercise has saved me so much time & money especially as an entrepreneur when income is always fluctuating.   

3. Support your current lifestyle and future 3 years
If you are entering a different milestone, promotion, pregnancy, retirement, entrepreneurship or anything else. Clothing should fit into your current lifestyle seamlessly, but it can also be a great motivator to go after the lifestyle you want. When you are in alignment with your dreams and desires the world responds accordingly. Why would you buy clubbing clothes if you desire is to walk on the beach and watch sunsets? Why would you keep all your corporate clothing when you have retired and now becoming a coach/ mentor or starting a startup? Why would you keep all your varsity clothes when you are entering the working world? 
4. Trends
Don't waste your money on trendy clothing. Trends are forever changing, buy quality pieces are timeless. Then update your style with trendy accessories, such as shoes, costume jewellery, belts, and scarfs. Your bank account and future wardrobe will thank you. 
5.Know who you are and what your style personality is before you buy anything.
The first question I ask my clients is what is your style personality? 99% of them do not know what their style personality is. Not knowing who you are, creates a schizophrenic wardrobe and look. As you will buy what the image and mannequin are wearing instead of wearing what is authentically YOU. Your style fingerprint needs to be in alignment with your dreams, skills, and message to the world.
Take your style fingerprint quiz here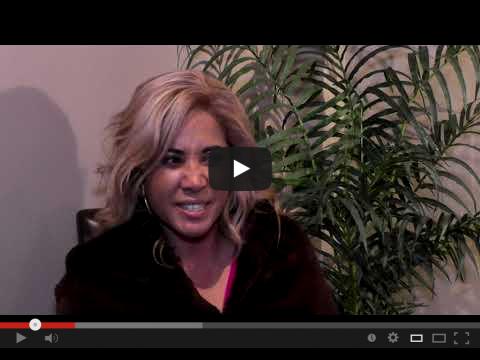 Connect with me with any style questions or concerns you have regarding your style and wardrobe. 
All My Love X
Skye