You are different and unique! Embrace it, it's your value, it's what separates you from the rest of the world. There is no one like you on this planet even if you are a twin, and I cannot express this enough: That is your power, your advantage, your bliss! 
Instead of trying to fit in, follow and do what everyone else is doing, be courageous and be different in your style, be who you want to be. 
Now having said that there are some principles that apply for great style, that I would love to share with you. 
Honestly, I've always considered myself a great dresser and well in the know until I learned and tested these 10 dress sexy principles, my style became more polished and saved me so much money on the wrong items. My clients love them too! 
There are some rules that apply to every woman, all the time, no matter your height, weight, or silhouette and they are:
1. Before you put on anything, the very first things you need to get is a good bra and good underwear, especially if you are a full-sized or plus-sized woman. There are so many points to make on this I could go on for days but for now, let's keep it simple.

The right bra enhances your curves, holds in an extra bounce and isn't so tight on any part of your torso that creates lumps. Lace bras tend to make uneven lumpy bits when worn with silky or sheer blouses so always opt for non-lace underwear for everyday wear, you will have more use out of it than the lace bra. That can be for romantic evenings and getaways when you displaying the beauty of the bra (amongst other things wink 😉 ). Bra straps should also never be shown, especially if the bra is a different colour to your outfit. Remember underwear is not meant to be seen. That is polished style.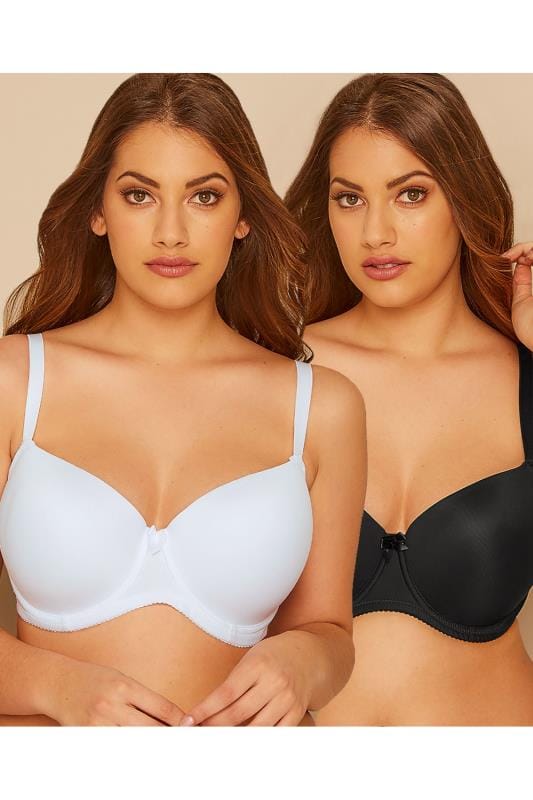 The right panties – Covers up your bottom and isn't so tight on any part of your lower body that it creates muffin tops, lumps or bulges. The most common problem is visible panty lines, wear seamless panties to avoid lines and have a look in the mirror so you can see what people behind you are seeing. Again underwear is not meant to be seen, that is if you want polished style, if not continue as is…
2. Choose the highest quality fabrics you can afford.  
Yes, buying a cheap dress or pair pants, blouse, shoes are very tempting but don't do it! That cheap thing will not give you a high ratio of cost per wear, will not fit you correctly and, you are contributing to the carbon footprint. 
Let's just say…

This week you spend R500 on a pair of jeans/pants. You might wear them once a week for a month. However, they wear out quickly, pull at the seams, fade on the first wash, and probably drape in all the wrong places so you will only wear them once next month. Since you have only worn them 5 times, your cost wear per ratio is R100.95. If you buy a pair every 2 months over the course of the year, you would spend R3028.40.
Staple items in a wardrobe should be chosen with the highest quality fabrics as they are worn often and make the wardrobe functional. Buying cheap is like buying disposable clothing, it might hurt to hand over for quality items, but over time, it will ultimately save you money by eliminating the constant need for new things and you always be looking new and polished. Again ignore this if you don't want to look new and polished. Wink ;)!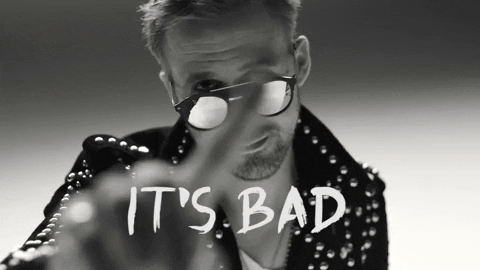 3. Please don't force your figure into every style. 
Yes, this is a true fact, and I'm the person that believes everything is possible, but really when it comes to style & fit, not all work for all woman. Sorry to be the one breaking it to you, however, there is a perfect style and fit for you. When working with me, you will be clear about what you should wear and what you should avoid for your particular shape. But I wanted to be clear about this up front, just because a style is trending for example skinny jeans, slip dresses, tulip skirts, it doesn't mean it's going to look good on you.

Here are some examples of what I mean:
Shiny, charmeuse slip dresses should not be worn by women sizes 14 and up. The glimmering fabric adds weight to your figure and the revealing cut magnifies lumps and bumps.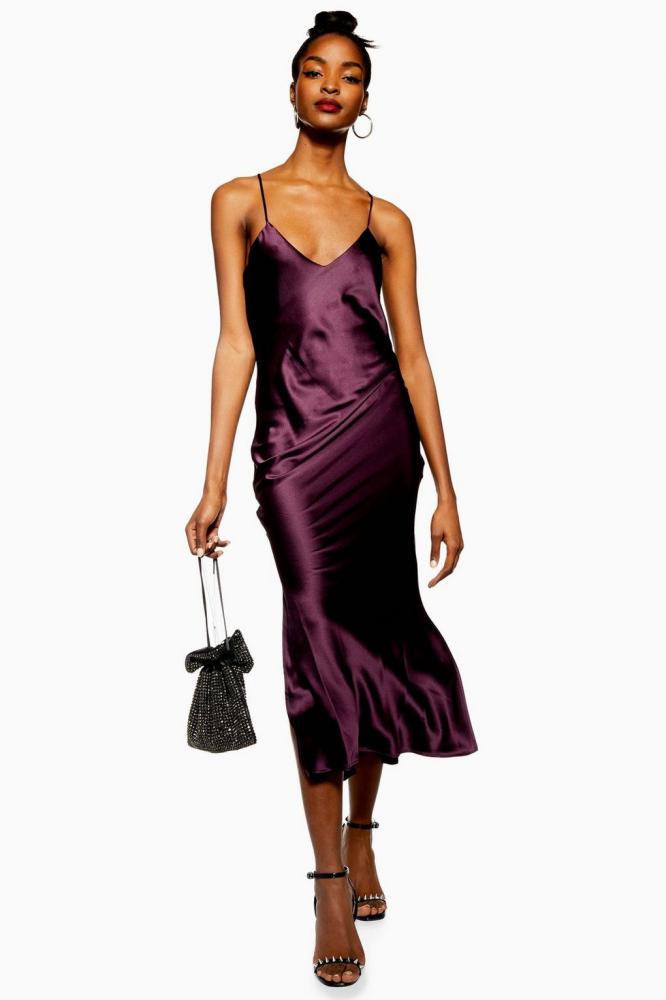 Low rise jeans should not be worn by a woman with large hips or stomachs. 
Wear high waisted or high rise, 

this will keep your tummy and hips supported without creating bulges.

 Yes, you guessed it only if you want to look polished and stylish. Wink 😉 !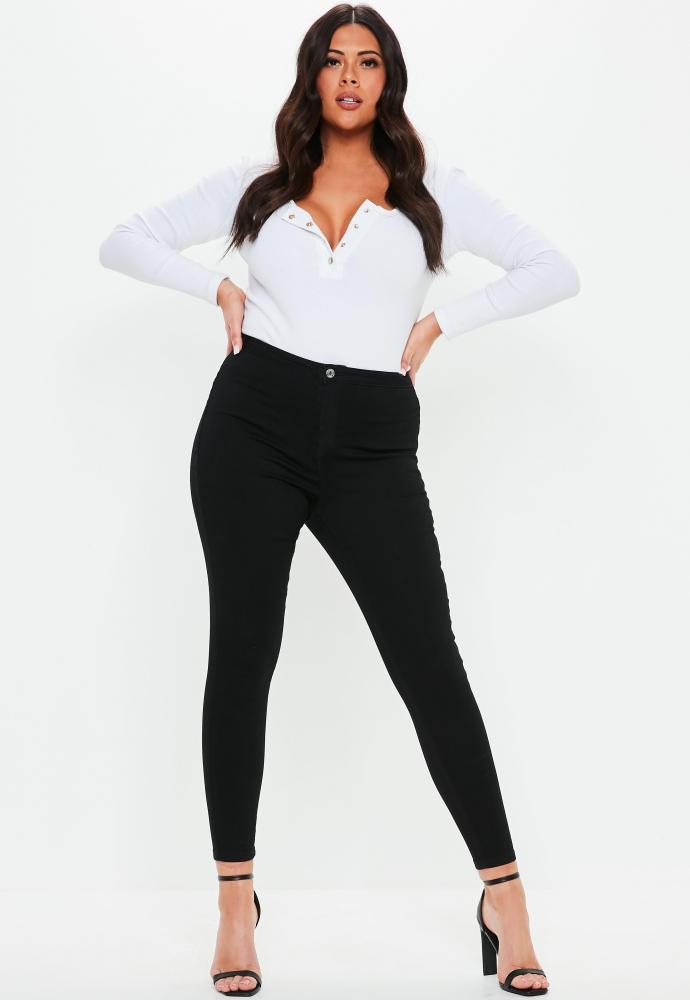 Short women should not wear dark, knee-high boots. 
These cut your look completely in half and make you look one-third shorter than you already are. Wear higher than the knee and in the same colour of your outfits to elongate you.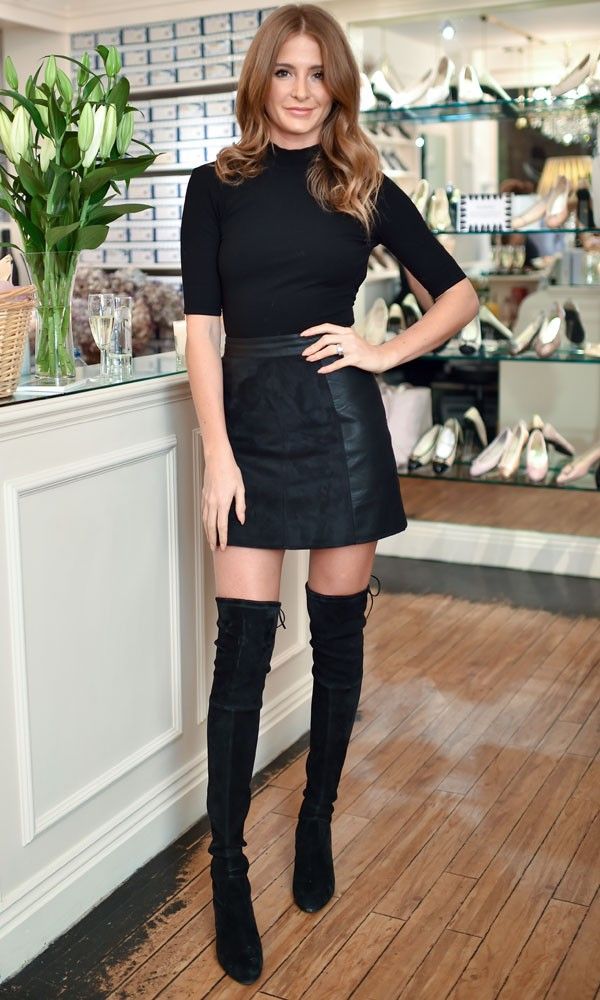 Skimmpy little tank tops? Busty women need more support on top and should not be wearing them. This makes your breast look bigger, unsupported and everyone to go aaargh!  
Again, I'm not saying this to be mean or inhibit your personal style. I love and want to help you to look sexier in everything you wear. We can all look sexier if we apply the correct principles as we all have assets that we want to conceal or reveal, once we learn how to work with them we have inner freedom. Don't force your body into something that doesn't look fabulous on you and enhance your confidence. 
5. Use your skin to your advantage.
When it comes to colour don't forget the best accessory you were born with: your skin. Now I'm not saying walk around barely clothed, however, take advantage of the natural beautiful sight of bare skin to a point. A peek of flesh can instantly draw the eye straight to the spot you showing off, and away from a flaw you are trying to conceal. Strategically reveal some skin to bring the eye toward your best assets. If you were blessed with gorgeous legs, you can get away with a shorter hemline. If you have a slender neck and pretty collarbone expose the skin there. You get the picture right?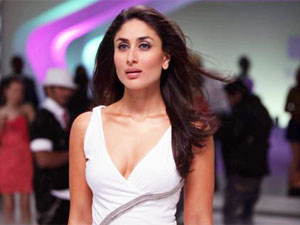 6. Trendy expensive items are a no-no Before you spend your hard earned money on the trendy item, it's worth running it through these simple questions below. 
Does this trend that everyone think's is so fabulous suit my body i.e does it highlight my best assets and hide my worst? Yes / No

Does it fit my style personality?

 Yes / No
If you answered 'NO' to one – don't do it.
Will this particular item be in style for the next six months? Yes / No

Are the buttons and seems linings, zipper, and detailing well-made?
Again if you answered 'NO' to one then don't do it.
Can you wear this item a few times before it gets noticed or you get bored with it? Yes / No

Is it something you can wear a few different ways i.e a top you can wear with a blazer or jeans?  Yes / No
An expensive pair of leather boots will still look great in ten years. However, if the trend is oversized dangling earrings or hoops, spend very little money on it. Guaranteed! Trends are designed to go out of style. Don't waste your money, if you have to look at something and wonder if it's still good in two years it probably won't.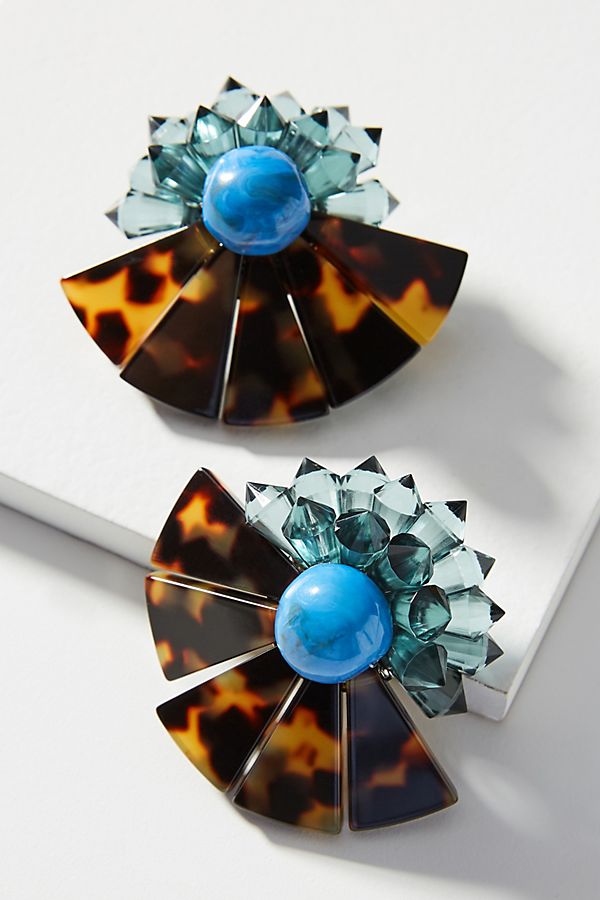 8. Prints and accessories must be in scale with the body. 
Just because you see a gorgeous, floral print on the mannequin in the window, doesn't mean it will look good on you. This is news to many, many women, but it's true, the scale of your print pattern and the scale of your accessories must be in proportion to the scale of your body. Tiny girls who wear oversized bags, oversized necklaces or oversized anything makes you look lost and smaller in comparison. A larger woman who wears smaller things in comparison looks and seems larger.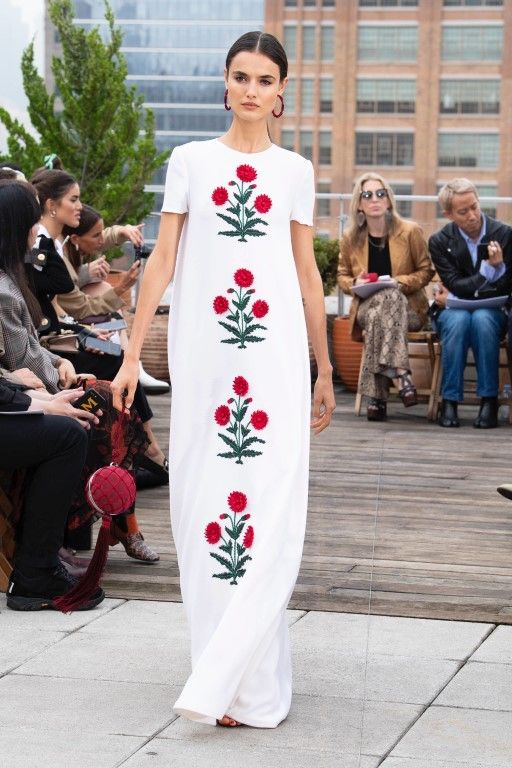 9. The V-neck looks good on every woman. 
Why? Because whether you're short, average or tall, whether you 're slender, medium, full or plus-size whether you've got big shoulders, big hips or big everything in between – a V-neck cut will help. Believe me! Try it, it draws attention to the center of your body and away from troubled spots and creates a slimming effect. By angling down toward your waist from both shoulders and meeting at the point in the middle of your chest. It mimics your torso. This will create the illusion of a slimmer skinnier waist!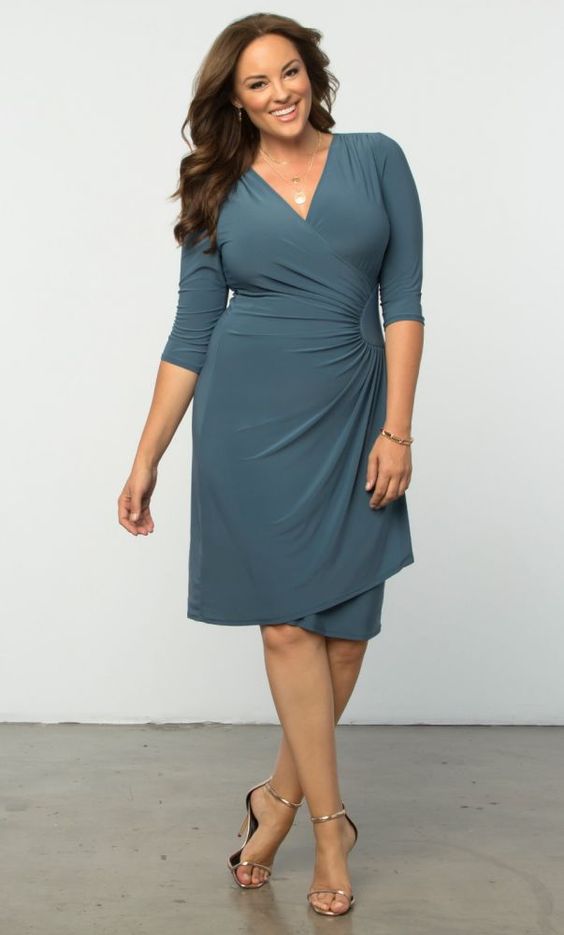 10. Ignore clothing tags, the fit is everything. 
Please keep in mind that all clothing brand sizes are NOT the same. They have something called vanity sizing, they actually add inches to their clothing so that when you try something on, you can fit into a size smaller than you are. The number on the little tag that no-one gets to see what size you wearing anyway doesn't' matter. They will notice how the clothes fit though. 
The ideal fit is clothing that traces your natural silhouette very closely without clinging, such as the fabric that remains taut and unwrinkled. Clothes that make people say WOW! You look amazing!